Inspired by a childhood staring into rock pools in Australia and Cornwall a range of corsages and brooches. Screen printing patterns onto silk chiffon then heat treating and adding freshwater pearls, chips of mother of pearl and beads, no two are exactly the same.
The rock pool Corsage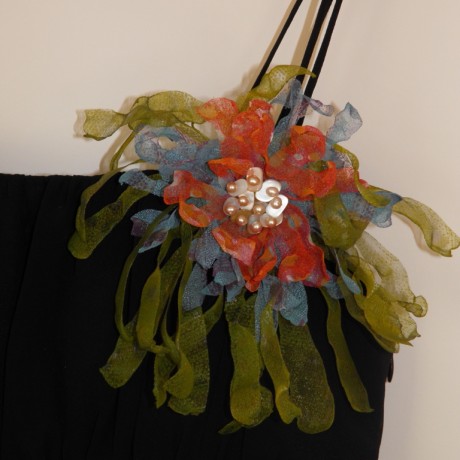 works on a little black dress or a jacket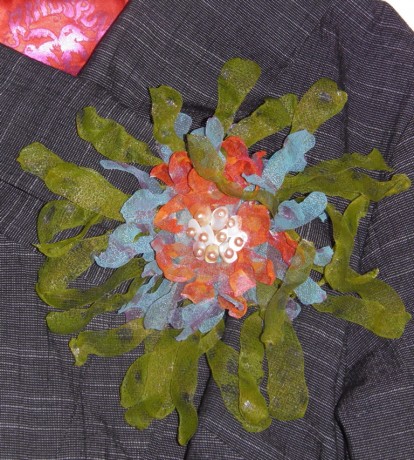 The rock pool Brooches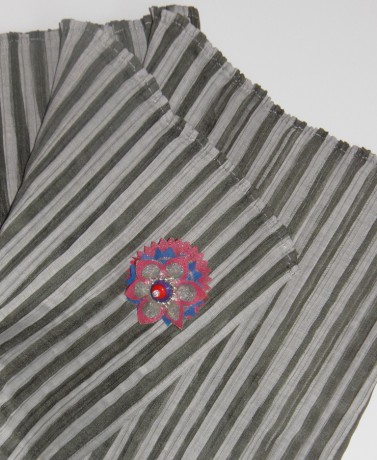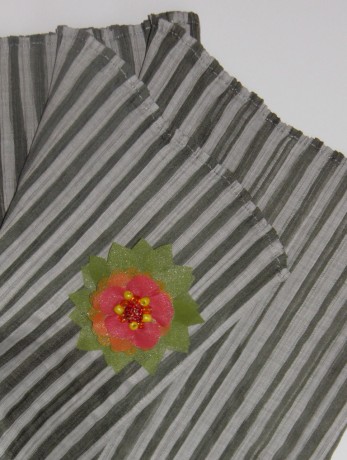 The Corsages and Brooches are presented on backing cards, screen printed with an inspirational illustration from a 1950's button card.
Rock pool Corsage – £50
Rock pool brooch – £25
Story Clutch Bags
Whilst I was drawing and making samples for a clutch bag I began to imagine the life of the woman who owned it. The entirely imaginary life I think takes place in the 1950's possibly inspired by the woman on the button card I'd just been printing.
Olivia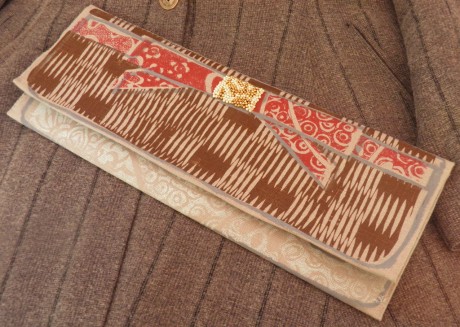 Screen-printed onto grey linen the Olivia clutch bag uses a wicker bag pattern and the doodled large flower pattern both on the bow and as the all over lining design.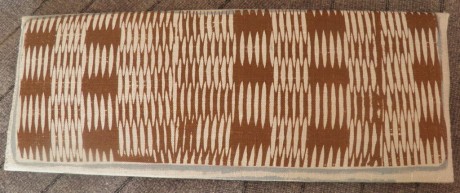 Olivia clutch bag back continues the wicker print.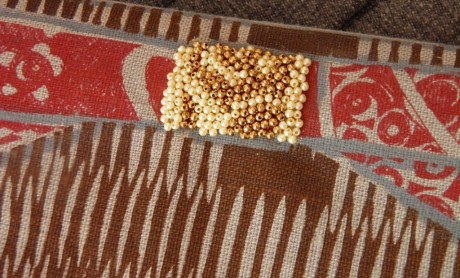 Beaded detail on the front of the Olivia clutch bag.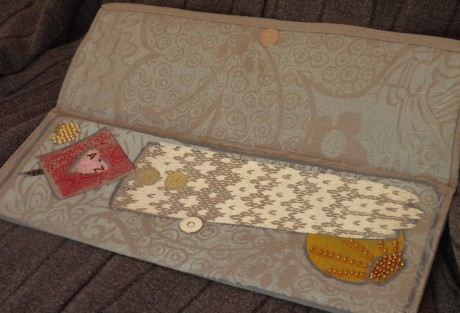 Olivia's story led to me illustrating some of her possible bag contents under the clutch bag front flap. Long gloves, gold compact case, a single earring and a little red book of phone numbers!
In development
Stella clutch bag  –  with sunglasses, scarf and car keys illustration
Mimi clutch bag – with hotel key, love letter and train ticket illustration
Doris clutch bag – with map, sketchbook and pencil illustration
Olivia clutch bag is 38cms/15inches by 14cms/5.5inches with a magnetic closure.
I'll be printing three of each of the clutch bags.
Olivia clutch bag – £80